Banquet Hall
Your Dream, Love and others... "Fiesta Resort" Inside here...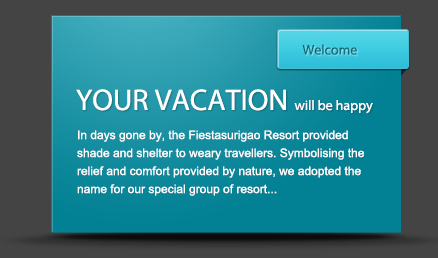 the Beautiful sea, big swimming pool, clean room and famous restaurant. it's all we have.

What is true beauty? This was the question asked by island in Philippine. And the answer has come to define the role of Fiesta Resorts in Philippine. Many years ago, our founders purchased a vast expanse of coastal land punctuated by lagoons of the most intense cobalt blue. Browse our photo albums and discover the unforgettable Fiesta Resorts Experience for yourself. Experience breathtaking sunsets, halcyon days and miles of beautiful beaches of Fiesta Resorts in Surigao.